Louise Boyle New York @LouiseB_NY, Independent (UK)
In a remote corner of Brazil's Amazon, the dense rainforest territory of the Uru-Eu-Wau-Wau tribe appears in stark contrast to the parched and barren surrounding lands.
The indigenous community of around 300 people, along with hundreds of others spread across the continent, are the main defenders of such biodiversity hotspots which are being razed for farming, cattle ranching, logging and mining at alarming rates.
Along with the risk to their ways of life, rampant deforestation erases the rainforest as a critical carbon-absorber in fighting the the climate crisis, along with threatening complex ecosystems of which the jaguar is the culturally revered, apex predator.
Bitaté Uru-eu-wau-wau, 20, coordinator of the Association of the Indigenous People Uru-eu-wau-wau told The Independent: "When they kill a jaguar it is the same as they will do with indigenous people in the future. Killing the jaguar, they also kill us like deforestation, mining, intoxication.
"It gives me deep sadness to receive the news that a jaguar has been killed. We don't kill the jaguar. When we see the jaguar in his habitat it is a beautiful thing to see, we just admire the presence."
A conservation crisis is brewing across Central and South America, home to around 40 per cent of the world's plant and animal species. The illegal wildlife trade is an emerging threat on a continent that has historically lacked the large-scale conservation efforts of Africa and Asia.
Jaguars teetered on the verge of extinction in the mid-20th century after being hunted prolifically for their skins until, in 1975, international trade in the species was banned.
The threat is once again on the rise. Populations have declined by around a quarter in three generations and have been wiped out across almost 50 percent of their historic range.
Our Stop The Illegal Wildlife Trade campaign, launched by The Independent's largest shareholder Evgeny Lebedev, is calling for an international effort to clamp down on the illegal trade of wild animals, which remains one of the greatest threats to future biodiversity.
An estimated 130,000 jaguars are left in the wild, where the solitary cats roam alone across 18 range countries, largely in the Amazon basin.
The species are particularly vulnerable to habitat loss from accelerating deforestation and wildfires set by illegal land-grabbers to expand farming, logging and mining.
Following last year's record deforestation and wildfires in the Amazon, last month was the worst June for blazes in 13 years.
Slashing and burning through the rainforest is a twin threat to jaguars: Both destroying their habitat and providing easier access to trophy hunters, criminal trafficking gangs and opportunistic poachers.
The chopping up of "forest corridors" leave jaguars particularly vulnerable. The solitary cats require expansive areas of land in which to roam, with males often travelling hundreds of miles to find a mate.
Trapping jaguars in isolated pockets of shrinking forest reduces their ability to hunt, reproduce and remain genetically diverse.
Karina Berg, regional manager of Latin America conservation at WWF UK told The Independent: "The extent of the trade in jaguar parts is still emerging but there are indications poaching is on the increase, particularly in the Amazon.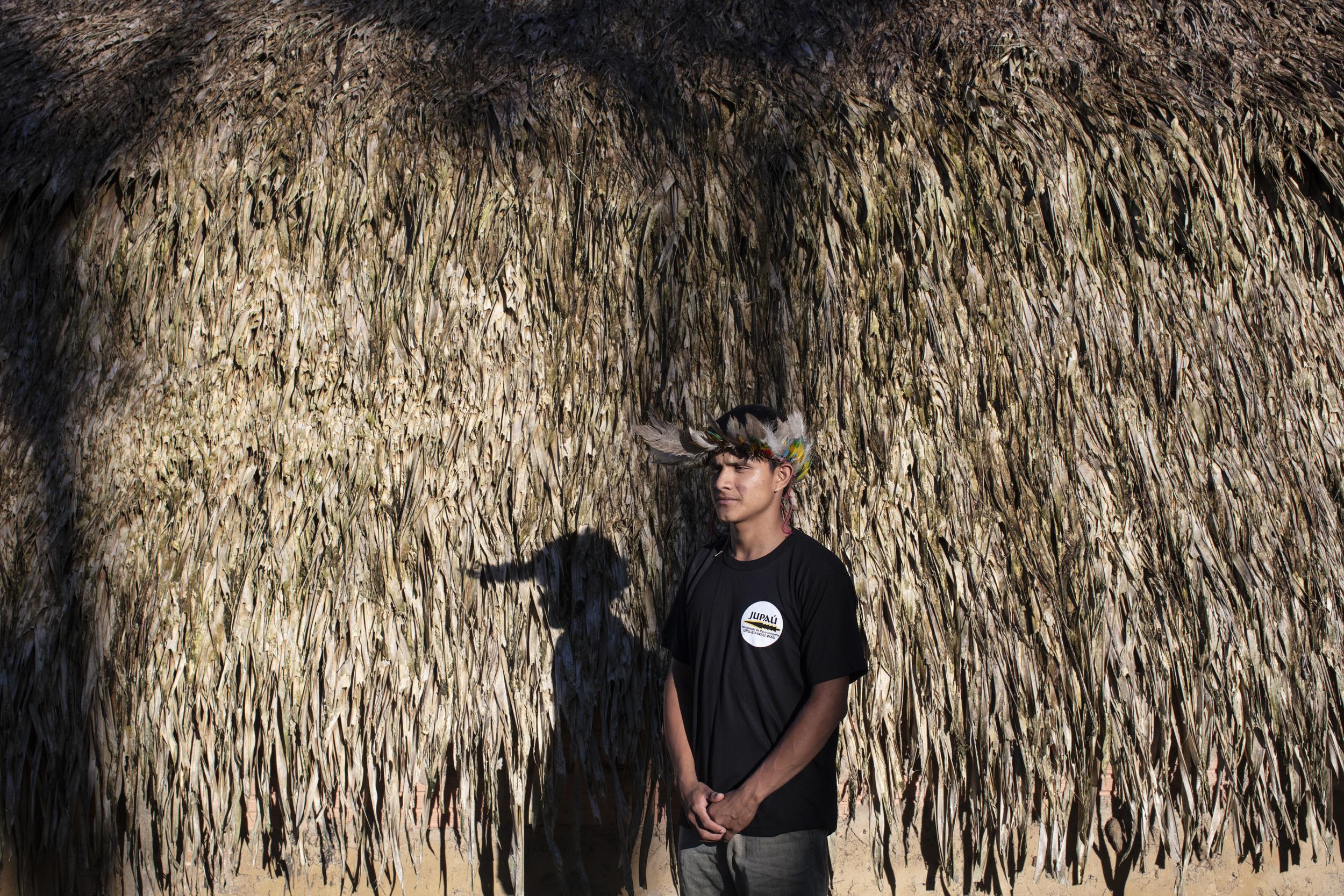 "As the rainforest is destroyed for road building, mining, illegal logging or land grabbing, humans encroach deeper into the jaguar's habitat, exposing it to hunting and bringing it into conflict with communities.
"Protecting the forest is key to securing the jaguar's future, which means connecting jaguar habitats and establishing wildlife corridors to allow them the space they need to thrive."
Indigenous communities are increasingly turning to modern technology to better protect their forest homes.
Aerial drones prove a meaningful solution for monitoring the vast and difficult terrain, and are already being deployed by indigenous communities in Brazil, Ecuador and Peru as the tech becomes more affordable and ranges improve.
The Uru-eu-wau-wau tribe live on territory of more than 1.8million hectares along with a number of other indigenous communities, including three uncontacted tribes.
The highly diverse ecosystem is critical habitat not just for jaguars but squirrel monkeys, tapirs and harpy eagles, and is known as the "state water tank" as the source of twelve river systems.
The Uru-Eu-Wau-Wau tribe's first contact with the outside world began three decades ago and since then, they have slowly integrated aspects to modern technology into their lives.
One of their nine villages has a temperamental Wifi connection, while four villages are hooked up to grid electricity.
The drones were funded by supporters of WWF UK, while WWF-Brazil and Kaninde Association of Ethno-Environmental Protection, a local non-profit which works with a number of indigenous communities, trained younger members of the Uru-eu-wau-wau tribe in how to fly them.
Kaninde also built out the tribe's high-tech observation kit with a laptop, HD camera, waterproof camera, walkie-talkies and a GPS device.
"Arrival of technology, such as drones, helps people to monitor an area that we did not know was being deforested. It helped to discover deforested areas and we will check in the field. It also helps to have the real dimension of the invasion and destruction that is being practised within the indigenous territories," Bitaté said.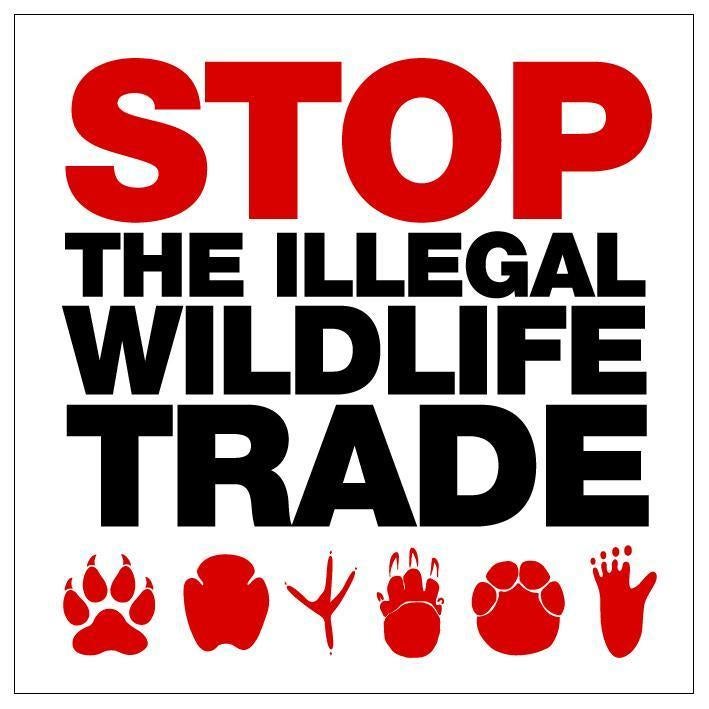 The equipment allows the tribes to detect and report illegal land grabbing, without putting themselves in harm's way of the armed gangs involved in the land grabbing and poaching.
Right-wing Brazilian President Jair Bolsonaro has weakened environmental protections and espoused anti-indigenous rhetoric while effectively encouraging loggers and miners onto protected lands.
The drones have already proved valuable. In January, Uru-Eu-Wau-Wau drone operators discovered almost 500 acres being deforested on their reserve, Reuters reported.
In total, 15 indigenous territories across 7 states have been provided with drones and training and firefighting equipment and training.
Drone images can be submitted in court as evidence of illegal activity and as internet connectivity grows in remote regions, there will be greater possibility to alert authorities more quickly.
But to upload the images requires a long drive to the nearest town, where tribal members pay for wifi out of their own pocket.
Bitaté says that the fates of indigenous peoples are inextricably intertwined with the survival of the rainforest and jaguars.
"One cannot live without the other," he said. "The jaguar is the main feline that lives within the indigenous territory and is a good symbol. Where there is a jaguar there is an abundance of food within the territory. There is plenty of food for us and for them, which also feeds on pigs and other animals.
"But, in recent years, invasions are more intense and constant, threatening our lives and everything that lives inside the territory. I ask people to see our side and help us to take out the invaders."
Reuters contributed to this report