Trump's personal lawyer repeats claims about the president's actions during 2016 campaign 
Richard Hall @_richardhall, Independent (UK), August 14, 2020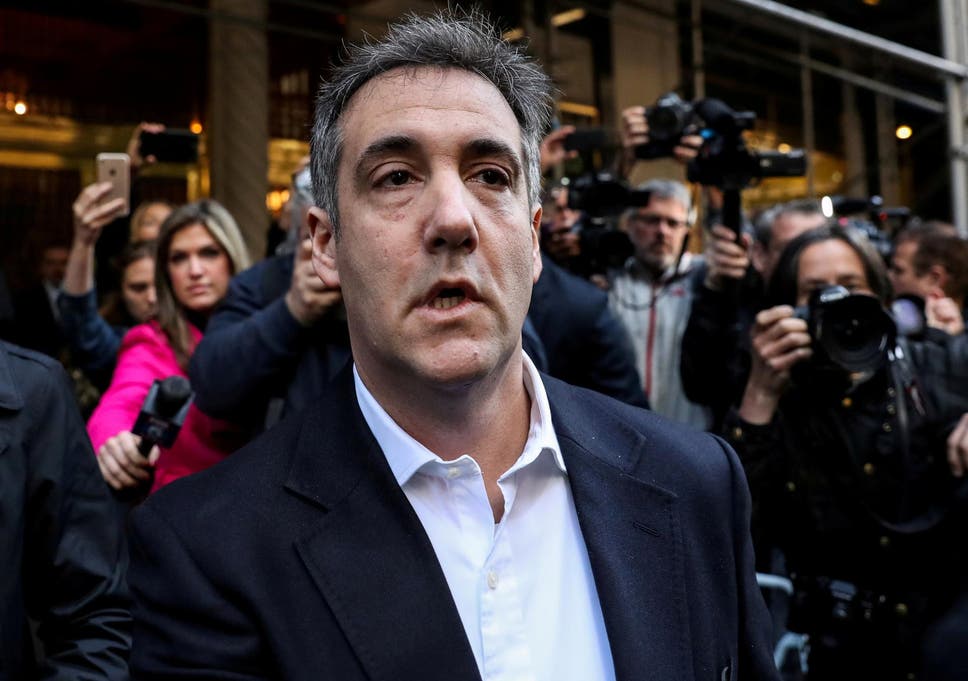 Donald Trump's former personal attorney has repeated claims that his former boss cheated in the 2016 presidential election and "colluded" with Russia.
Michael Cohen, in a foreword to his yet to be released book titled Disloyal, said Mr Trump "colluded with the Russians, but not in the sophisticated ways imagined by his detractors".
"Trump had cheated in the election, with Russian connivance, as you will discover in these pages, because doing anything – and I mean anything – to 'win' has always been his business model and way of life," he wrote in the foreword published on Thursday.
The Independent contacted Mr Trump's campaign for comment.
Mr Cohen's claims largely repeat similar accusations he has made in the past – which were denied by Mr Trump – with slight alterations.
During his testimony to Congress in February last year, Mr Cohen called Mr Trump a "cheat", and claimed he knew ahead of time about WikiLeaks's release of emails in 2016 that damaged his opponent Hillary Clinton's campaign.
At the time, he said he "wouldn't use the word colluding" to describe his dealings with Russia, but added that there was "something odd" about the president's relationship with Russian President Vladimir Putin.
Mr Cohen was sentenced to three years in prison in 2018 after admitting to arranging payments to women who claimed to have had affairs with Mr Trump. He was released from jail in May this year to serve the rest of his sentence at home as part of measures designed to prevent the spread of the coronavirus.
He was briefly sent back to jail for allegedly violating the terms of his release by writing a tell-all book, before a judge ruled it was "retaliatory" and therefore illegal.
In the foreword for the book, Mr Cohen also repeated claims about Mr Trump pursuing real estate deals in Moscow during the election campaign.
"He attempted to insinuate himself into the world of President Vladimir Putin and his coterie of corrupt billionaire oligarchs. I know because I personally ran that deal and kept Trump and his children closely informed of all updates," he said.