Nigeria's music sensation, Inetimi Timaya Odon, popularly known as Timaya, has once again made the public feel his relationship heartbeat.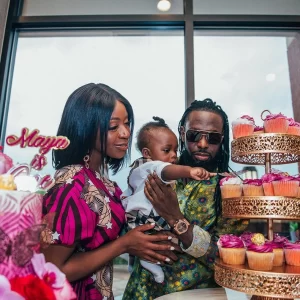 Timaya made it clear that love and relationship is no longer in his diary, as he seeks God's intervention to help him never to fall in love again.
The star, who shared this via Twitter account said: "May GOD not let me fall in love."
He did not explain what experience he had that made him take the new stand.
Timaya has four children from three different women he had dated, in other words he has three baby mamas, which include: Barbara Nwokolo,Tamar and  America-based, Dunnie.
Meanwile, Nollywood actress, Caroline Danjuma, has denied involving in any romantic affair with Timaya, labelling their relationship as mere friendship.