Rihanna had no other choice but to "cancel" her baby shower after boyfriend A$AP Rocky (Rakim Mayers) was arrested at LAX fresh off their romantic Caribbean trip
The Fenty Beauty maven, 34, "was very, very upset and stressed" over the rapper's legal troubles, an insider claims, after authorities put him in cuffs following the couple's return from her native Barbados.
"It's not the best time for her to be on such an emotional rollercoaster," the source tells The Sun ahead of Rihanna's due date, calling it a "nightmare scenario." She is currently in her third trimester.
Myers, 33, was detained Wednesday in connection to a November 2021 shooting near Vista Del Mar and Selma Avenue around 10:20 p.m., and a search warrant was executed at his L.A. address. He was released less than three hours later after posting $550,000 bail.
The alleged victim claims A$AP approached him on the street with two other people, according to NBC News, and fired three to four shots at him, "grazing" his left hand.
A$AP's run-in with the law comes as he and Rihanna are preparing to welcome their first child together.
Earlier this month, the Fashion Killa collaborators were at the center of cheating rumors after a tweet surfaced claiming he had been cheating on Rihanna amid her pregnancy. What made it worse was her shoe designer, Amina Muaddi, being dragged into it.
Amina shut down the "malicious" rumor that she and A$AP were involved in a statement on her Instagram Stories.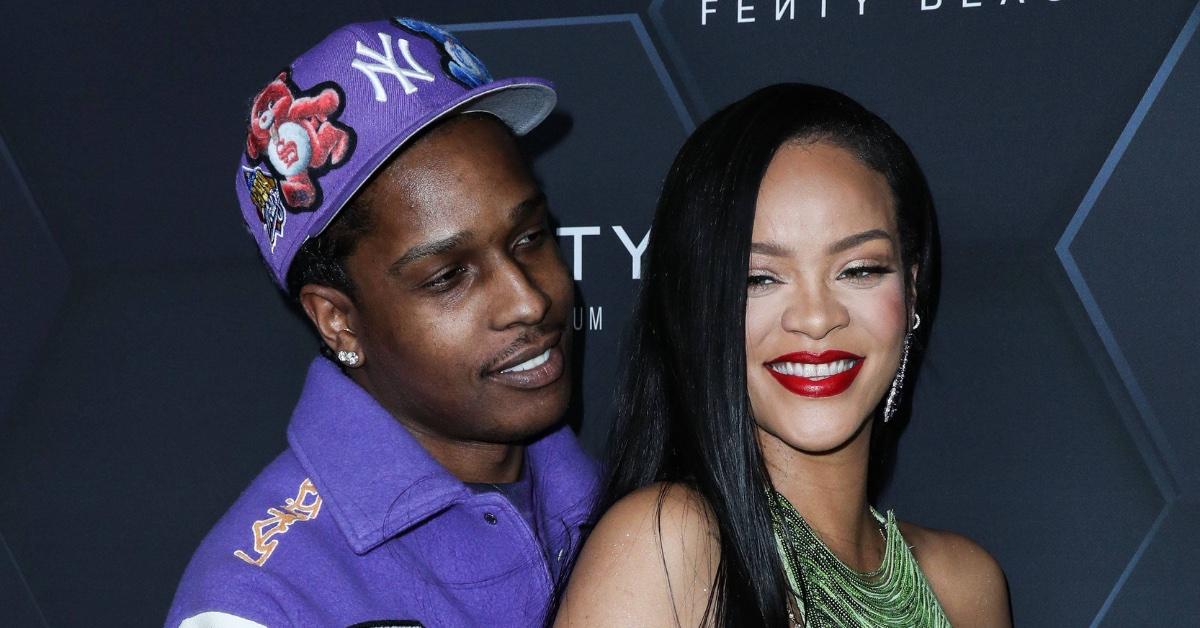 "I've always believed that an unfounded lie spread on social media doesn't deserve any response or clarification, especially one that is so vile," she wrote on April 15. "In the last 24 [hours], I've been reminded that we live in a society that is so quick to speak on topics, regardless of factual basis and that nothing is off limits. Not even during what should be one of the most beautiful and celebrated times in one's life."
"I have to speak up as this is not only directed towards me, but is related to people I have a great amount of respect for," Amina continued, setting the record straight once and for all. "While Rih is continuing to live her serene, best dressed pregnancy life and I go back to my business — I wish everyone a beautiful Easter weekend."