By Douglas Burton
Roadside bombs, jihadists' asymmetric game-changer in the Northeast of the country, now threaten Nigerian roads and rails across the country's Northern states, security officials said on April 26.
"The Department of State Services (DSS) hereby draws public attention to plans by criminal elements to return the country to the pre-2015 era reminiscent of IED attacks on soft and hard targets in parts of the country," the agency, which functions similarly to the FBI, said in a statement.
The statement alludes to the frequent use of suicide bombers and vehicular-borne explosive devices by the terrorist group Boko Haram from 2011 to 2015.
Boko Haram first attacked a Western government in a vehicle bomb attack on the U.N. headquarters in Abuja, Nigeria's capital city, on Aug. 26, 2011, killing 23 people and wounding more than 80.
The DSS warning comes a month after a group of bandits used an improvised explosive device (IED) to derail a passenger train on March 28 from Abuja on its way to Kaduna city, killing eight passengers. Another 165 passengers were kidnapped for ransom.
The sophistication of the attack sent shockwaves across Nigeria.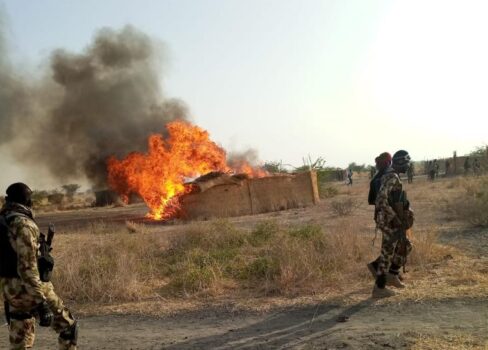 "That was no ordinary kidnapping attack," said Murtala Rufa'i, a professor at Usmanu Danfodiyo University.
Rufa'i is an expert on the large bandit gangs that terrorize Nigeria's five northwestern states.
Government spokesmen have said that bandit gangs in the northwest have made some kind of alliance with jihadist terrorists, which until recently had been confined to the northeastern region of the country.
"Though there are already reported cases of such incidents in some areas, the service has uncovered a plot by suspected criminal gangs to forge an alliance among themselves with a view to launching further attacks on critical infrastructure and other frequented public places like worship and relaxation centers, especially during and after the holidays and festive celebrations," the DSS statement reads.
Although IEDs increasingly have been deployed by elements of Boko Haram and the ISIS of West Africa Province (ISWAP) which are under attack by the multinational military units in the Lake Chad region, they haven't been used frequently in Nigeria's northwest.
"However, should the new alliance of jihadists and bandits make widespread use [of] roadside bombs and vehicular bombs, the bombs could have a major effect," retired Brig. Gen. Ernie Audino told The Epoch Times. "The IED is an asymmetric capability. An IED costs almost nothing to create, but its employment can have grossly disproportionate effect.
"For example, once they are used on road networks, no one wants to use those roads anymore. The widespread use of IEDs in the populous areas of Nigeria could have major effect on the economy of the nation."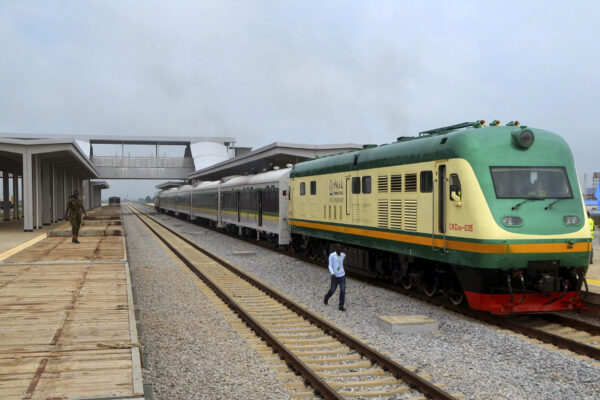 The U.S. military has decades of experience and acquired skills to defeat the users of IEDs.
"Every bomb-making factory in Iraq had its unique signature. The coalition forces in Iraq tracked and targeted the factories based on their unique characteristics, and we learned how to attack the networks that supplied the explosives and parts for them, too," Audino said. "It's in the United States' interest to help the Nigerians address this threat."
The Nigerian military claimed victories on April 25 in the Lake Chad campaign, known as Operation Lake Sanity, which killed more than 100 terrorists and set free 50 women and children who were hostages.
However, IEDs are increasingly cited as a killer of Nigerian soldiers and civilians.
Maj. Gen. Christopher Musa, a top commander of the operation against Boko Haram insurgents still sheltering in the southern part of the Lake Chad basin, has said that the detection and disarming of IEDs are major challenges, according to media outlet reports.
Nigerian army and multinational forces in several locations of Borno state were hit by 81 roadside bombs in recent months, according to EmergencyDigest.com.
During the March clearing operations, the army found 21 concealed IEDs on a 100-mile stretch of road leading into the vast Sambisa Forest where insurgents shelter in underground complexes.
"The locally made improvised explosive devices are accounting for more than half of the fatalities recorded in the ongoing counter-insurgency campaign in the northeast," security expert Zagazola Makama said, citing army sources.
IED bomb-making facilities were among the prizes taken by a multinational force dislodging terrorist enclaves during March and April.
"Sophisticated weapons of different calibers were either destroyed or captured, including a 105-millimeter artillery piece, several canoes, boats, motorcycles, bicycles, other terrorists' equipment. Several IED making factories and bunkers were destroyed," Multinational Force spokesman Col. Muhammed Dole said in a statement.
Makama said: "The insurgents have now fully resorted to the use of IEDs.
"Terrorists have continued to perfect means of improvising components used to make explosives and ways of camouflaging their detection. Several of these improvised explosives have been seen across the northeast theater by explosive ordnance disposal teams."
For more than a year, terrorists aligned with Boko Haram have fled to northwestern Nigerian states as the rival ISWAP group has gained ascendency in the northeast, according to David Otto, a London-based defense consultant.
Some terrorist criminal groups have relocated to the northwestern states to escape lethal infighting between ISWAP and the die-hard Boko Haram loyalists after the death of their leader a year ago.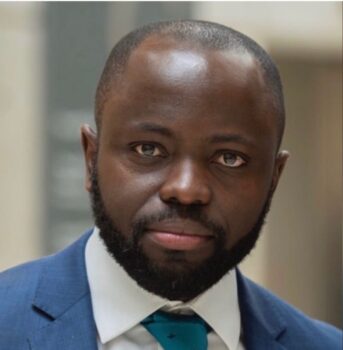 "Infighting and hunting of rival leaders has disrupted the unity of ISWAP jihadist forcing rival groups to escape the Lake Chad enclave," Otto wrote.
"Some ended up captured by security forces; some experienced top commanders have escaped to other locations for their safety or to neighboring countries for sanctuary; others have forged alliances with criminal networks in the northwest."
Douglas Burton is a former U.S. State Department official who was stationed in Kirkuk, Iraq. He writes news and commentary from Washington, D.C.
First published in The Epoch Times, https://www.theepochtimes.com/roads-into-abuja-facing-new-threat-of-hidden-bombs-nigerian-authorities_4436201.html?welcomeuser=1