By Madu Onuorah
Former Chief of Army Staff, Lieutenant General Kenneth Tobiah Jacob Minimah (rtd) CFR (January 2014 – July 2015) loves and protects his privacy. And so, he would rather keep everything under wraps, including his birthday. On his birthdays, General Minimah would have none of his friends, well-wishers and family members talk about it.
He was born in his native Minimah Opobo, Rivers State on July 27, 1959, where he has become a community leader and leading light.
Minimah is one of the Satellite Towns in the ancient city of Opobo to the East of the Kingdom of Bonny. Both Bonny and Opobo are of the same Ijaw Ibani tribe. Opobo people are highly hospitable and friendly with beauty in their women.
He attended Township Primary School in Opobo between 1965 and 1971 and Baptist High School for his secondary education from 1972 to 1977. He later attended the College of Science and Technology, Port Harcourt.
Minimah joined the Nigerian Army as a member of the Nigerian Defence Academy's 25 Regular Course on 3 January 1979 and was commissioned as a Second Lieutenant into the Infantry Corps of the Nigerian Army on 18 December 1981.
He obtained a Bachelor of Arts (B.A.) degree in International Studies and a Master of Science (M.Sc.) degree in Strategic Studies from University of Ibadan. And he is currently a PhD student of the University of Ibadan.
He served as General Officer Commanding (GOC) 81 Division, Commanding Officer (CO) of the 149 Infantry Battalion, Commanding Officer (CO) of the Nigerian Battalion 2 and Director of Standards and Combat Readiness, Army Headquarters. He was Corps Commander, Infantry Corps and Centre, Jaji from where on Friday January 17, 2014 he was named the 28th Chief of Army Staff and 19th indigenous Army Chief.
February 21, 2014, veteran journalist and retired public servant, Eric Teniola, wrote in Premium Times of 'General Minimah, his Opobo ancestry and the burden of history" that "General Minimah is the new face of Opobo. General Minimah is also the new face of the Nigeria Army. In General Minimah lies our watch and surveillance. Of course we are going to keep gaze over his utterances and actions."
In fact, as the new face of Opobo, his ancestral homeland, his appointment as COAS almost 125 years after the deportation and death of the great King Jaja was a cause for celebration in the ancient city because it finally wiped out the 1887 guilt against the Opobo progenitor.
Opobo was founded by King Jaja (1821- 1891) in the 18th century. King Jaja was called JuboJubogha but renamed "Ja-Ja" by the Europeans because the name was too long to be called. He built Opobo from scratch and transformed it to a commercial Kingdom.
Succession to the headship of an Ijaw trading "house" was not based on heredity but on one's ability to provide for the welfare of the members of the house.
And it this trait of personal solid achievement that General Minimah epitomizes. On his retirement from the Nigerian Army after a meritorious personal achievement, he moved closer to home.
On April 16, 2022, Opobo kingdom reciprocated the achievement of their dear son who contributed to the peace and security of the nation with his investiture as Oko Sunju 7 of Oko Sunju (traditional head) Minima War Canoe House of Opobo Kingdom.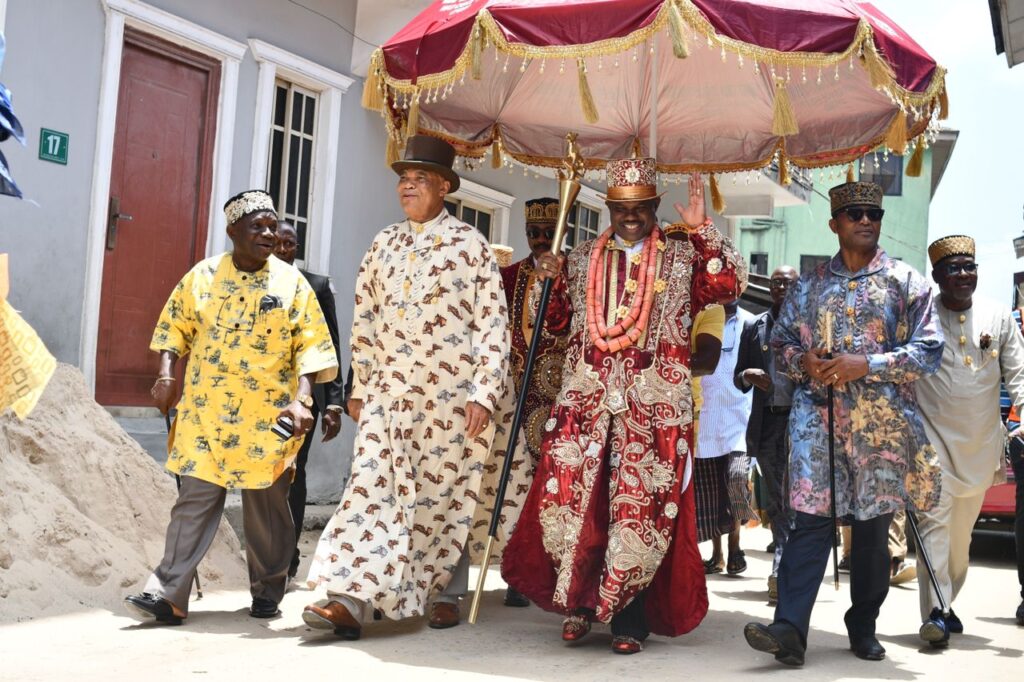 Yet, this proud son of Opobo is a national hero.
Minimah first captured the national attention as a young officer in 1998 when Nigeria's commercial capital Lagos was awash with criminal gangs crippling personal lives and business activities with daily records of armed robberies in homes, banks and other business premises.
To contain the situation, the then Military Administrator of Lagos State, Brigadier General Buba Marwa (rtd) created the anti-crime outfit, "Operation Sweep." Minimah was drafted in as its Military Coordinator.
Few weeks after, the Minimah-led "Operation Sweep" dislodged the criminal gangs and restored sanity through the institution of an enduring security architecture which is still being used to keep Lagos relatively peaceful.
But the height of his career came when he was the COAS when Nigeria placed on his shoulders the onerous responsibility of salvaging the critical situation in Northeast Nigeria then under the rampaging savagery of Boko Haram terrorists. The situation seemed gloom.
The then Governor of Borno State, Senator Kashim Shettima added to the grim situation on ground on February 2014 when he stated that "Boko Haram are better armed and are better motivated than our own troops. Given the present state of affairs, it is absolutely impossible for us to defeat Boko Haram."
But undaunted, in the run up to the 2015 elections when insecurity made it almost impossible to conduct the elections, that the stern, disciplined and unrelenting posture of General Minimah emerged as he led the Army and turned the battle against the terrorists in six weeks (February-April 2015), which enabled elections to hold in Nigeria's Northeast region.
National Security Adviser, Col Sambo Dasuki, in defending the deferment of the 2015 elections, said the military would crush the Boko Haram insurgency and "all known Boko Haram camps would be taken out by March 28. The situation would surely be conducive enough for elections." The feat was achieved.
The successes on ground made then President Goodluck Jonathan to announce on 30 April 2015 that he will do all within his powers to ensure that all Nigerian territory still held by terrorists and insurgents are totally liberated before May 29, 2015. And by that date, only one Local Government Area was under the control of Boko Haram as President Buhari was sworn into office.
His giant strides was such that the new government of President Muhammadu Buhari rode on the headwinds of the success of these successful battles that forced Boko Haram into retreat and pleading for amnesty, to declare the terrorists "technically defeated" in 2015/16 few months after his retirement.
A soldiers' soldier. He showed that the personality of the Chief of Army Staff can change the individual soldier himself, that it is the soldier that fights, not the equipment. As Minimah once explained, if terrorists or other criminal elements know that the soldiers were going to stand up and fight without thinking of running and with morale high, the terrorists will run as they can't stand to fight a determined Army.
Maybe, it is not too late for this government to consult Nigerians like Minimah on how they achieved that feat. A repeat would be soothing relief to Nigeria's traumatised situation.
The patriotic instincts and undying passion for Nigeria and the defence of its territorial integrity has been his life. And retirement has not dulled this reality.
A boxing enthusiast, in 2010, stakeholders in amateur boxing approached him to save their beloved sport, which has had a succession of inept Presidents of the Boxing Federation after the death of Group Captain Brai Ayonote (rtd) in November1992.
Voted overwhelmingly as the Federation President since 2010, the boxing community has refused to allow Minimah go for very obvious reasons. He has made history as the longest serving federation President in the country's sports history. Today he is referred to as the President of Presidents.
And in December 2021, the Pan Niger Delta Forum (PANDEF) picked General Minimah as the forum's chairman in Rivers State.
He is a recipient of several medals, topping it with the national honour of Commander of the Federal Republic (CFR). In the Nigerian Army, he was decorated with several medals including Meritorious Service Star (MSS), Forces Service Star (FSS), Passed Staff College Dagger (psc(+) and the Distinguished Service Star (DSS).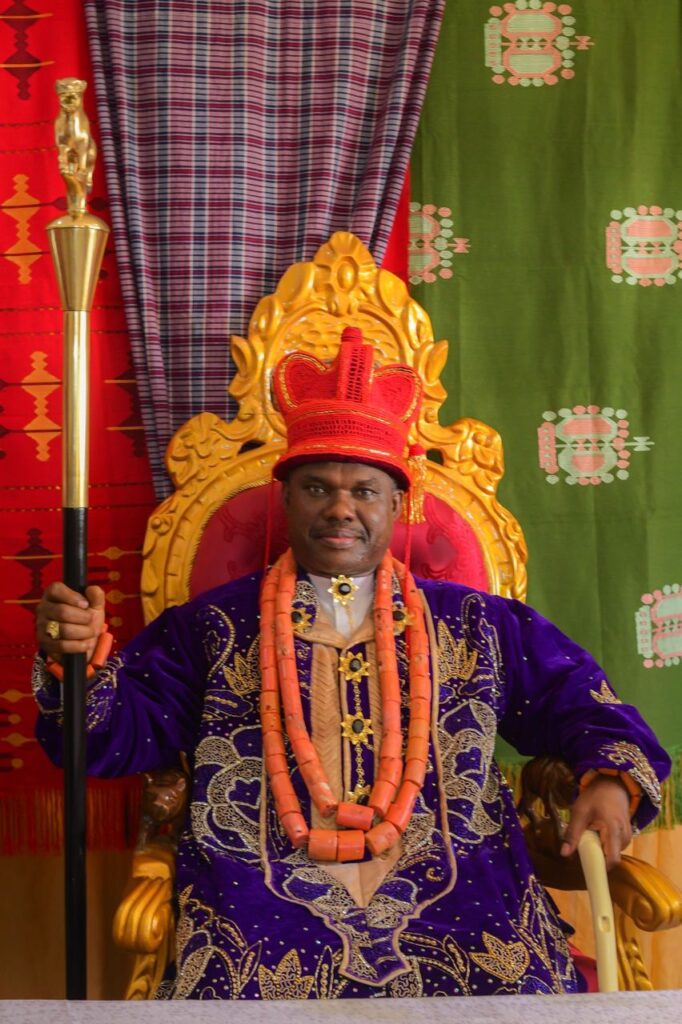 As General Kenneth Tobiah Jacob Minimah CFR enjoys his new age of 63 on July 27th, he deserves to be celebrated.
After all, he is the most professionally decorated career Infantry officer of the Nigerian Army today. Apart from having held Infantry commands from the Platoon, Company, Battalion, Brigade, Division and COAS, General Minimah earned all his promotions at first attempt.
He was Commandant of Depot Nigerian Army (Depot NA) and Nigerian Army School of Infantry (NASI), two Premier training institutions of the Infantry Corps and indeed of the Nigerian Army. He was the Commander, Nigerian Army Infantry Corps (CIC).
Minimah is the first and only Infantry officer to have been this decorated ever, in addition to his parachute skills even as a General. When Nigeria truly begins to honour military professional excellence and not political military excellence, General KTJ Minimah CFR will find his place. Until then, 63 Garlands and 63 Canons for the 3-Star Infantry General.