The tragic news of the attack on the convoy of the Senator representing Anambra South, Ifeanyi Ubah, has thrown Anambra State into rude shock and mourning.
Calls are all over the State for the Nigeria Police and other security agencies to launch speedy investigation and arrest the gunmen as it was clear it was a well-planned ambush meant to take maximum lives.
Ubah's convoy was attacked around Nkwo Enugwu Ukwu Market axis of Njikoka Local Government Area (LGA) of the State on its way to Nnewi, his country home on Sunday night.
Odum Ikechukwu, Senator Ubah's oldest staff and his Regional Manager for South East and Goodnews Mathias, a Personal Aide who joined him in 2012 were killed on the spot.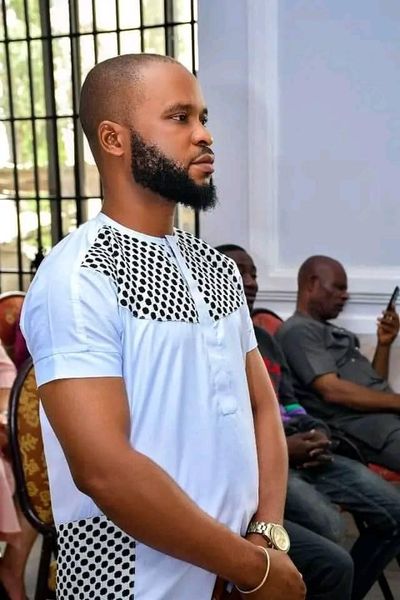 Member representing Nnewi North/Nnewi South/Ekwusigo in the Federal House of Representatives, Chris Emeka Azubogu, said that the attack is "even more painful was the confirmation that some of his police escorts and aides lost their lives in that reprehensible and condemnable attack."
Azubogu, who is also the Senate candidate of the All Progressive Grand Alliance (APGA) in Anambra Sout for the 2023 election said: "With a heavy heart, I sincerely commiserate with the distinguished Senator; the families of his late aides and the entire Police Community over the lives lost during the attack.
"I'm confident, in the face of assurances by Mr. Governor, that security agencies will fish out the perpetrators of the barbaric attack and bring them to book.
"May God in His infinite goodness grant the survivors succor and the dead eternal repose. Amen!"
Meanwhile, tributes have started pouring in from friends and associates Odum Ikechukwu and Goodnews Mathias who died in the ambush.
Ikechukwu Onyia wrote: "I met these two friends yesterday (Sunday) around 2 pm at an event in Ozubulu. I had about 10 minutes of friendly engagement with one of them, Odum Ikechukwu.
"While I was exchanging pleasantries with Senator Ubah yesterday at Ozubulu, late Goodnews was one of his team snapping us.
"So sad that 5hours later, they were dead…RIP Goodnews and Odum. May God's mercies take care of your souls!
"May God heal your families while we hope that those behind this barbaric act are arrested and face the law."
Adichie Izuchukwu, Special Assistant to Governor Chukwuma Soludo on New Media who had worked with Senator Ubah wrote: "On Thursday, we were all together in Ekwulobia for the reception of Cardinal Peter Okpaleke and yesterday being Sunday, I was with Goodnews Mathias in the morning before I went to church.
"Late Odum Ikechukwu was Senator Ubah's oldest staff, his Regional Manager and Goodnews, a Personal Aide who joined in 2012/2013.
"May the souls of my former colleagues and the souls of the security details that lost their lives yesterday RIP, Amen"
Chinazor Ajumorah, one of the longest serving personal aides of Ubah wrote on her Facebook post: "I am so pained! No one deserves such a death! Not like this!
"Few days ago, Oga cancelled his birthday celebrations and called on his fans to pray for the security situation in Anambra State! Thank God he is safe but this hits home!"