The Nigeria Police has finally released the sheep and its two lambs who were arrested and detained for eating up fried fish meant to be sold in Maiduguri, Borno State, Northeast Nigeria.
The offending sheep and two lambs were released after being forgiven by Malam Yusuf Ibrahim, the fried fish seller who caused a stir by causing them to arrested and detained.
According to Zagazola@ZagazOlaMakama, the sheep and the two lambs were arrested and detained on the complaint that they ate up a heap of fried fish displayed for sale at Bulabulin Ward of the Maiduguri Municipal Council (MMC).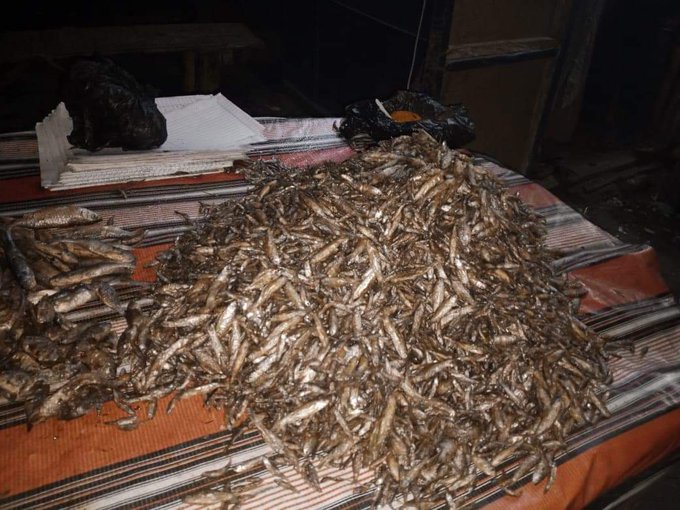 Meanwhile, Honorable Hussein Monguno, who is member of the Board of the Federal Capital Development Authority (FCDA) and a member of the APC Presidential Campaign Council, appeared to have been impressed by the magnanimity of the fish seller in forgiven the sheep and two lambs and rewarded him with N50,000.
Monguno said that "the big heart exhibited by the fish seller and the capacity he exhibited of tolerating the sheep's endless raids for five years was impressive and highly magnanimous and thus deserving of his reward."
He remarked that his intention was to help Yusuf Ibrahim to recover from his loses and recapitalize. He noted that small businesses such as Yusuf's have the tendency to fall under the weight of being eaten up intermittently and can easily go under.
He called on animal owners to take care of their domestic animals by feeding them and disallowing them to roam the neighborhood to cause havoc to small business owners.