Jean-Pierre Lacroix, the United Nations (UN) Under-Secretary-General for Peace Operation paid a visit to United Nations Interim Force for Abyei (UNISFA).
Lacroix was received by General Benjamin OLufemi Sawyerr, UNISFA Force Commander and Acting Head of Mission. Abyei.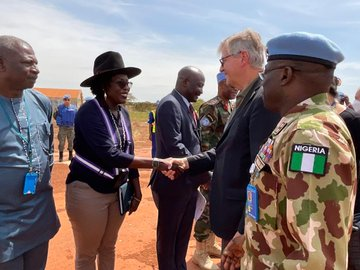 In a post at his verified Twitter handle, @Lacroix_UN, Lacroix said: "Important visit to #Abyei where renewed clashes and tensions have put intense pressure on communities and affected our @UNISFA_1 peacekeepers' work.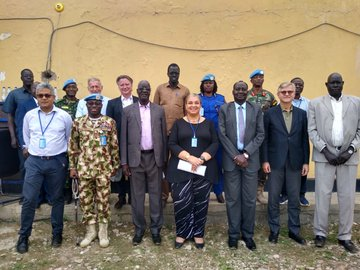 "In spite of the challenges, they are committed to #ServingForPeace.
"It's a pleasure seeing their hard work in person."