A new document has revealed that Bola Ahmed Tinubu, the APC Presidential Candidate, does not have any record of employment at Deloitte.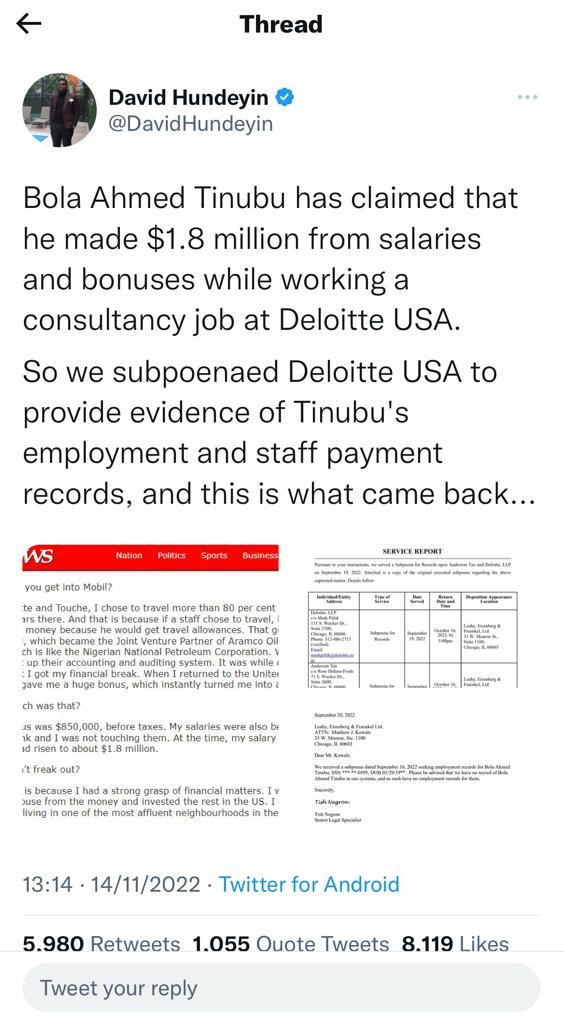 This new development is contrary to the frontline politician's revelation in an interview he granted a while back, where he revealed how he made his money.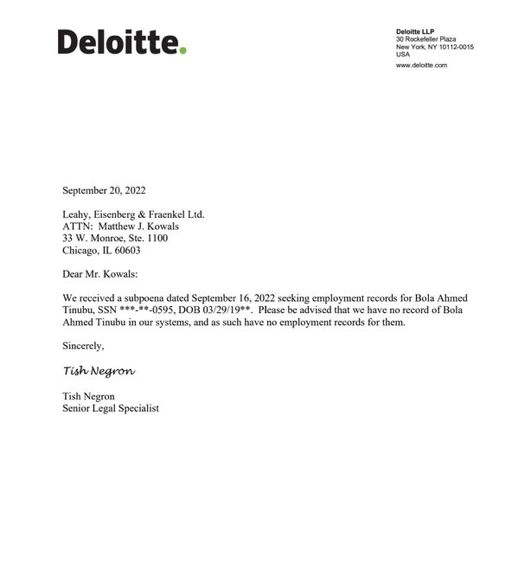 In the interview with TheNews Magazine, Tinubu, a former Lagos State Governor, had informed that he had a salary deposit of about $1.8million while working with Deloitte and Touche.
Said he: "My bonus was $850,000 before taxes. My salaries were also being paid into the bank and I was not touching them.
"At the time, my salary deposit in the bank had risen to $1.8million."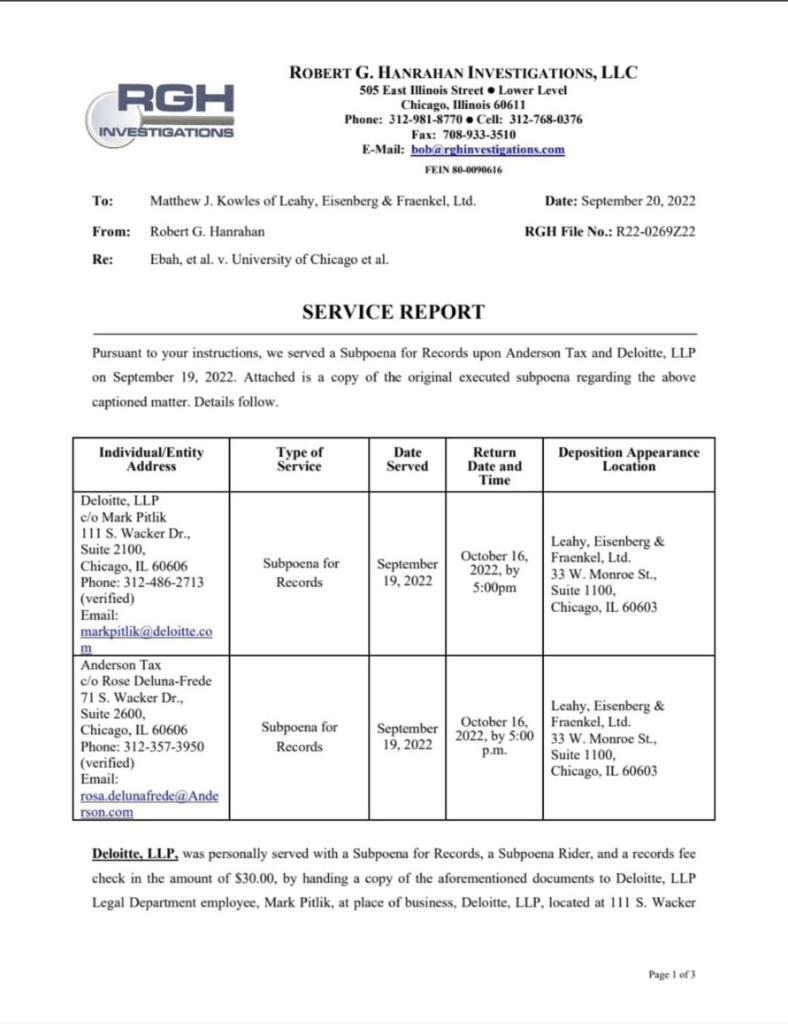 While trying to dig deep into the claims by Tinubu, Investigative Journalist David Hundeyin said he subpoenaed Deloitte USA for the employment records of the APC Candidate.
His findings were posted on his verified Twitter handle, @DavidHundeyin, where it was reported that Deloitte could not produce any record with the name sent for inquiry.