Governor Chukwuma Soludo of Anambra State may be taking his anti-Peter Obi project farther than envisaged.
Global Upfront Newspapers (GUN) gathered that the Transition Chairman of Onitsha South Local Government Area, Mr Emeka Orji, is facing serious reprimand from his boss, Governor Soludo for failing to sabotage the Labour Party Presidential candidate's visit to the Onitsha Drug Market recently hit by fire triggered by explosions.
The Governor was furious that Obi made huge political mileage with the visit as traders and other residents of Onitsha trooped out to welcome the former Anambra State Governor.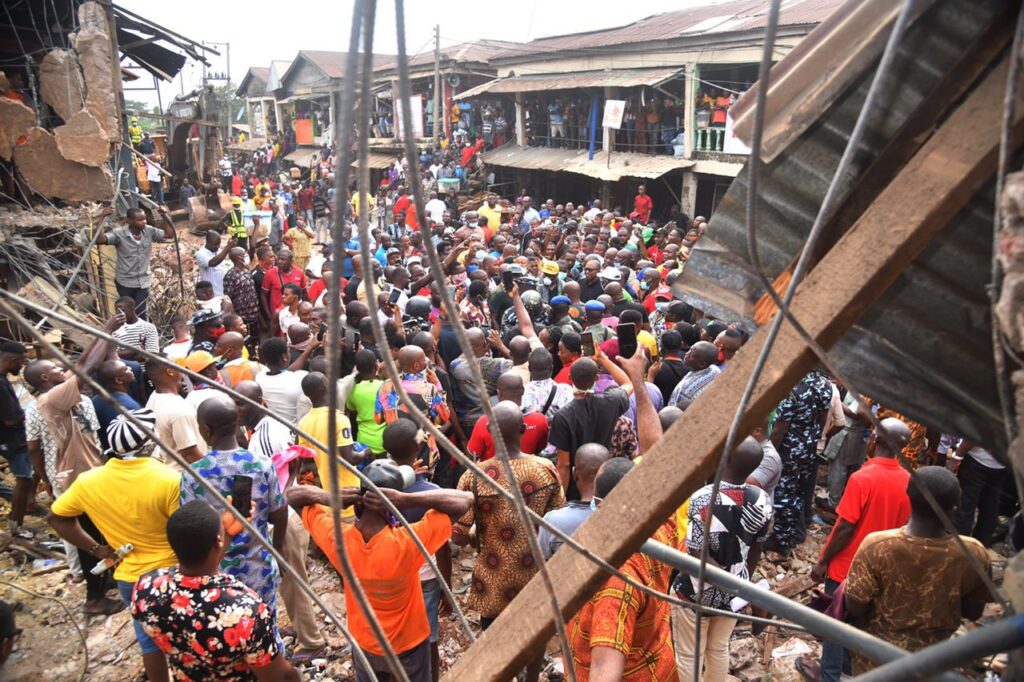 Obi had after his party's rally in Aba, Abia state last Thursday took time to visit and commiserate with the traders.
The LP flag bearer was received by a tumultuous crowd of traders who appreciated his concern and wished him well in his Presidential quest which they wholeheartedly support.
But GUN gathered that the visit which was seen as timely and strategic angered Governor Soludo who threatened to sack the transition Chairman of Onitsha South Local Government but for the intervention of some eminent persons who said that there is nothing he could have done to prevent the visit.
In any case, "it could have been suicidal and unwise to try to obstruct or sabotage it with the kind of support Obi is enjoying among the traders and the rest of Onitsha residents," a source said.
According to a Government House source: "Soludo is infuriated that the Transition Chairman allowed Mr. Peter Obi to visit the traders at the Bridge Head on Thursday, the 10th of November to commiserate with them over the chemical fire incidence."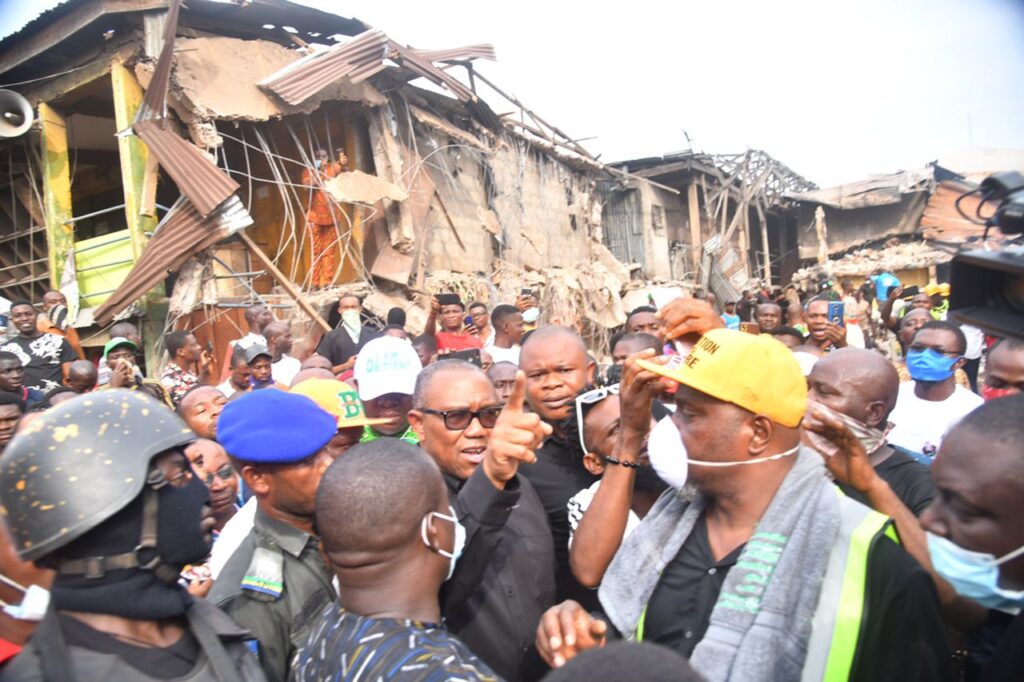 And angry Governor Soludo had fumed that a sensible Chairman should be pro-active and ought not to allow reckless and sensible decision that would be to the credit of a political opponent.
Recall that Governor Soludo has been under serious public attack for needlessly discrediting Obi's investigation of Anambra state money during his tenure as nothing.
The public did not like such outright condemnation of something that Nigerians are aware and welcomed as they wondered why Soludo should be writing off such laudable projects and initiatives when Obi did not handover to him but to Willie Obiano who has finished his eight year two terms and gone.
Governor Soludo has also followed the Television attack on Obi's legacy with a letter tirade against Obi declaring that he cannot win the Presidential election in February.
The Obidient Movement and other discerning minds have taken on Soludo accusing him of exhibiting envy and jealousy against the rising political profile of Obi.