An eerily specific terror alert issued by Western governments for one of Johannesburg's wealthiest areas points to a seemingly unlikely suspect: ISIS
The terror alert was as specific as it was alarming. In the upcoming weekend in one of Johannesburg's wealthiest areas, terrorists were planning an attack on large gatherings, the alert from the US, the UK and others said. The unexpected warning shocked people in South Africa. The South African government too, scrambling, issued advisories of its own and flooded the streets with police officers.
That alert was for the 29th of October. In the end, thick as the tension was, no attack happened and details of the threat's nature are virtually non-existent, with US and South African authorities giving little away. But experts have told VICE World News that information in the alert indicated something serious and that all fingers point to an unlikely-sounding perpetrator in South Africa: ISIS.
The US must have had "solid evidence" of an attack, said Martin Ewi, a lead analyst with the Institute for Security Studies (ISS). Vague as it was, the warning included disturbing details. "This was one of the most precise alerts; they told you when and where the attack was going to happen," Ewi said. "Very few alerts have those kinds of details."
In a dramatic turn of events, South African authorities first downplayed the threat, then they accused the US of hoarding intelligence and being too forward, before turning around again to say the US blew up weeks of undercover work, although this is uncorroborated. But even as the country went into panic mode, analysts said it was already infiltrated. It's only one of several nations folding into the rapidly expanding network of ISIS as the terror group makes Africa a second home.
ISIS's presence in southern Africa is most obvious in Mozambique where brutal campaigns by its affiliate Ahlu Sunnah wa Jama'a (ASWJ) have killed more than 3,000, displaced nearly a million and threatened billion-dollar gas investments. But a budding network of ISIS supporters in neighbouring South Africa, where about 2 per cent of the population is Muslim, has gone largely unnoticed.
"The ISIS threat has been growing here, but South Africans are naive and like to think that this can never happen to them," said terrorism expert Jasmine Opperman. Authorities have treated the issue with soft gloves, she said. Years ago, in the age of its caliphate in Syria and Iraq, some 60 to 100 South Africans left to join ISIS. Some of them have returned. "We need to wake up and see the threat is here," said Opperman.
Since its crushing territorial defeat in 2019, ISIS has regrouped in Africa – lured by an intoxicating mix of minerals, porous borders and weak governance. Its network covers at least 20 African countries, Ewi said, making Africa the second most active ISIS hub after the Middle East.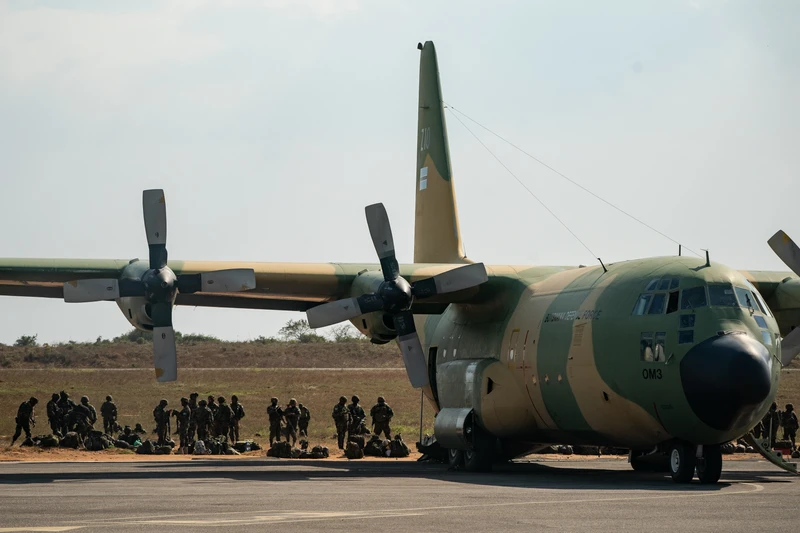 Where it previously chased a caliphate that it could directly rule, what remains of ISIS has changed tact. It is instead collaborating with established militant groups to claim territory, bolstering their ranks with African fighters who joined the 'caliphate' but moved back after it fell. Those parlays, even with its archenemy al-Qaeda, have seen the group build a vast network of terror, stretching throughout the African continent.
ISIS's new-found fluidity has also put the coalition of countries determined to stop it on the back foot: security agencies once rejoiced over in-fighting between ISIS and opposing groups like al-Qaeda to make gains. Those days may be over.
"It's easy to fight a group that is confined," Ewi said, because when the militants were in Iraq and Syria, "it was easier to flush them out."
"But now when they are spread across countries how do you flush them out?" he added.
ISIS attacks on the continent date back to around 2014. But its focus here coincides with when its Middle East bases were pummelled. Now, its African offshoots could even be stronger than ISIS central.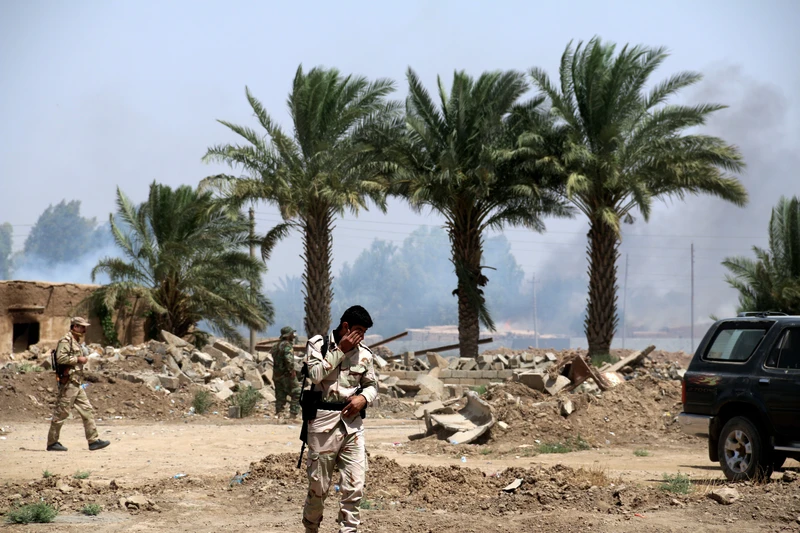 Along with ISIS, a host of terror groups are operating in Africa, swarming like ants on sugar. Attacks have soared by over 300 per cent in the last decade alone, according to the Pentagon-funded Africa Center for Strategic Studies. More than 14 000 people have been killed in the past year.
The Sahel – vast arid lands separating the Sahara to the north from the southern savannah regions – and Somalia, are hotspots. In the tri-border area where Mali, Burkina Faso and Niger meet, militants prey on villagers, milking them for ransom and protection levees. Among them is the Islamic State Greater Sahara (ISGS). It's linked to nearly 1200 civilian deaths in the Sahel in 2022.
Islamic State West Africa Province (ISWAP) holds sway in the Lake Chad region. In June, that faction helped the mothership claim more attacks in Nigeria than Iraq.
Somalia, Libya, Egypt, and DRC house active networks. And cells in Tanzania, Niger and Kenya need to be watched closely, Ewi said. "Every country is in trouble," he concluded.
An attack in the last weekend of October in Sandton would have been catastrophic. Thousands were set to march that day in the city's annual Pride parade. And 30 minutes away, the Soweto Derby was about to kick off.
"It's scary because you're responsible for an event that affects human live. But we decided to go for it," said Kaye Ally, founder of Johannesburg Pride. The annual march was back online after a two-year break because of Covid, and cancelling, Ally said, would have been giving in to terrorists. She bet on her country's forces. Armed officers swamped the area, attack dogs in tow. "The security was tenfold. People didn't feel they were in danger," she said.
Analysts think the Pride march could have been the target of the would-be attackers – some 150,000 people normally turn up. And both the US and South African authorities had reached out to Ally to inform her of the threat after the security alert went viral. But Ally claims her event was not directly threatened. The US embassy was in touch, Ally said, because its staff had planned to be at the event. They didn't show. And only 35,000 defiant marchers braved the alert.
Identified in at least two cities – Durban and Cape Town – ISIS networks in South Africa appear to be raising money to fund branches in Mozambique and DR Congo, according to the US Treasury.
Its members mostly operate legitimate businesses, Ewi said, making it harder for authorities to clamp down. Still, South Africa has been slow to nail and jail suspects, or respond to attack alerts, he added. Although President Cyril Ramaphosa fumed that the US did not relay information before sending out the alert for the 29th of October, the analyst said some correspondence, even shortly before the warning went out, was likely.
The US government did not respond directly to a request for comment from VICE World News. State Department spokesperson Ned Price told reporters after the incident that his government was "in touch" with South African authorities and that "when we are in possession of information regarding a potential threat, we do provide it to American personnel."
South Africa has nailed a few ISIS suspects – one couple and a third person are on trial for the gruesome killing of two British botanists in KwaZulu-Natal: they dumped their bodies in crocodile-infested waters. And two brothers – The Thulsie Twins – are imprisoned for planning bomb attacks and joining ISIS.
Despite the October drama, South Africa remains relatively safe from ISIS for now, Opperman said. But she said she fears another attack, one that authorities might not catch – until an alert is sounded.
First published in Vice, https://www.vice.com/en/article/3ade3n/south-africa-isis-terror