Colonel Sani Bello, former Aide De Camp (ADC) to late Head of State, late Major General Johnson Thomas Umunnakwe Aguiyi-Ironsi, has narrated how he sighted Lieutenant General Theophilus Yakubu Danjuma (rtd), on July 29, 1966, the day of the bloody counter-coup that overthrew the government of General Aguyi-Ironsi.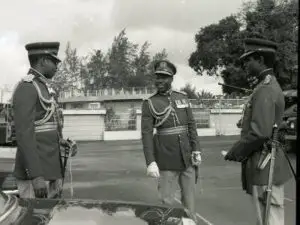 In an interview with Daily Trust, Bello explained how Aguyi-Ironsi and military administrator Lieutenant Colonel Adekunle Fajuyi were whisked away from Government House, Ibadan.
He said at the time, Aguiyi-Ironsi was hosted by the Western region government and was preparing for a meeting.
According to the 80-year-old former military Governor of Kano State: "I was arrested with them and pushed to the guardroom. It was when I got into the guardroom that I knew what happened. Everybody we sent was captured and detained there, that was why they never came back. So we completely lost information.
"From the guardroom we peeped through the window and saw General T.Y. Danjuma and one officer, a lieutenant or second lieutenant.
"They went to the house and brought out Fajuyi and Ironsi. When they brought them out, they opened the guardroom and asked us to enter the Land Rover. We entered the Land Rover and five of us were driven to God-knows-where. Later on we were told that it was along Owo road.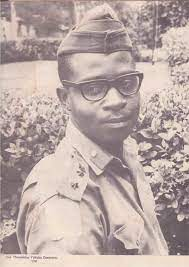 "I called a friend and classmate, the late Ibrahim Umaru, a lieutenant who was in Abeokuta. He was in an armoured corp and a very good officer. I told him that it was hot in Ibadan but he said it was hotter there. I told him that I was not likely to stay alive and he said if I could stay alive for the next two hours he would come with his armoured vehicle to rescue me. But I told him that it was too late as I would soon be dead."
Daily Trust