There is anger among Nigerians as MC Oluomo, real name Musiliu Akinsanya, who is Lagos State Parks Management Committee Chairman and also the State's "richest and illustrious Thug Agbero" again threatened Igbos in the State ahead of Saturday's Governorship and State House of Assembly elections.
MC Oluomo, who is also a chieftain of the ruling All Progressives Congress (APC) told a meeting of his party supporters ina viral video that the threat is real for Igbos who will not vote for the party, saying they should stay at home and avoid the polling units.
"We have begged them. If they don't want to vote for us, it is not a fight. Tell them, Mama Chukwudi, if you don't want to vote for us, sit down at home. Sit down at home," he said.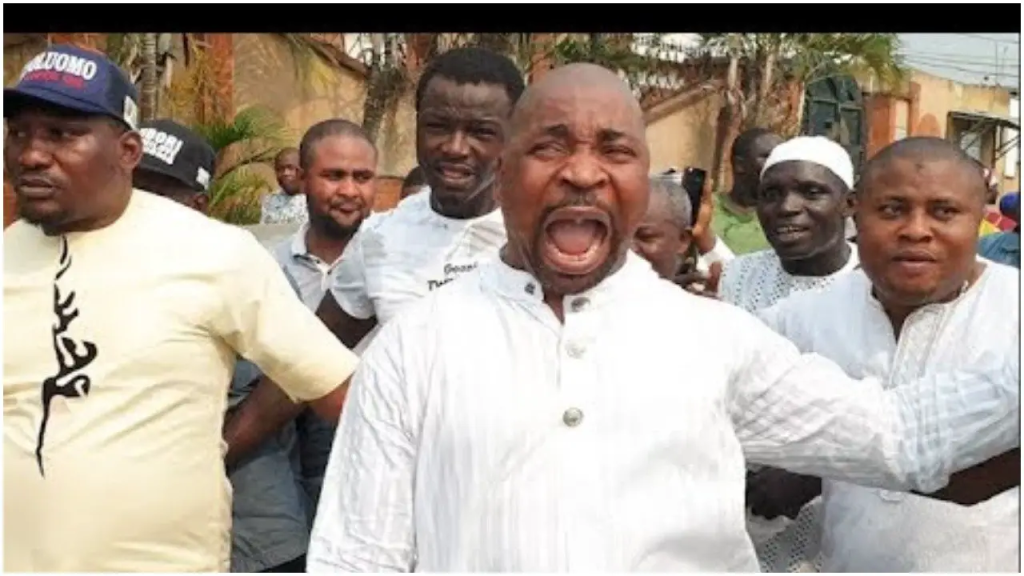 At his own polling unit in Lagos during the Presidential and National Assembly elections, MC Oluomo, in aviral video, was openly intimidating and preventing the Igbo people and other non-APC voters from voting at his polling unit.
The new threat comes after Peter Obi of the Labour Party (LP) won in Lagos state during the presidential poll on February 25.
This has positioned Gbadebo Rhodes-Vivour, LP's candidate in Lagos State, as a major challenger to incumbent Babajide Sanwo-Olu of the APC.
Wikipedia describes Musiliu Akinsanya aka MC Oluomo as "the head of the Lagos State branch of the National Union of Road Transport Workers. He is regarded as Lagos State's richest and illustrious thug agbero. MC Oluomo was born in Oshodi, Lagos, Nigeria."
Meanwhile, Nigerians have taken to Twitter to express anger over MC Oluomo's comments. Below are some of such tweets: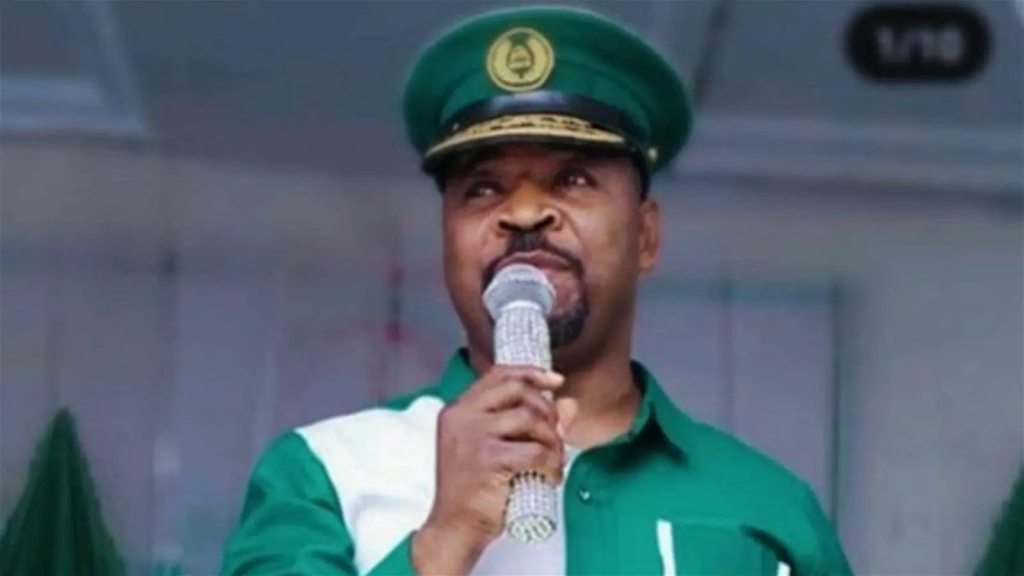 @itstimenaija wrote: "Nigerian constitution says freedom to vote and be voted for, but APC and MC Oluomo are saying they are above the law and we don't have that freedom in Lagos State that It's either you vote for them or you don't vote at all. Me I say MTCHEWWW It's LP top to bottom.#IREV#GRV4Lagos"
@erafael2015 said: "God will punish this M.C Oluomo for coming out boldly for the second time to loudly say such a thing again. He is not the only one resident in Lagos as a Nigeria citizen who has right to vote. And he has no authority to decide who vote who in the election."
@chisannicharles: "He never saw it coming. Threatened the Igbos is off target. A lot of Yorubas are voting LP. I guess he didn't know it."
@NNwaebiem: "The Igbos are being disrespected and provoked unnecessarily! The security apparatus will be held responsible should anything happen to the Igbos in Lagos. The foot prints are all over the state!"
@idolax: "Is this guy above the law or probably he's been aided and abetted by the @PoliceNG @PoliceNG_CRU to continue to threaten citizens against their civic right."