Turn these sweet little pods into your new favorite veggie
If you've never eaten okra—a nutritious and versatile food with a fresh, vegetal flavor and some amazing culinary attributes—you're in for a treat. And if you have had it and don't think you like it, perhaps you've never had it quite like this.
What Is Okra?
Similar to peppers, okra is an edible seed pod. The outside of the pod has an almost furry, rough feel, as opposed to the smooth, shiny skin on a pepper. Though it grows profusely in the Southern U.S. and is a big part of Southern cuisine, okra is actually a part of many cuisines across the world, especially African and South Asian cuisines. As a food, okra came to the U.S. from West Africa during the slave trade era. It was introduced into Southern cuisine by African cooks.
What Does Okra Taste Like?
Many people love okra for the body that it adds to soups and stews: When boiled, okra becomes mucilaginous (or "slimy") and is an integral part of dishes such as gumbo. (Both gumbo and okra are derived from African words.) Okra also happens to be very good for you. With plenty of fiber and a decent amount of potassium and vitamin C, it's a great side dish or ingredient if you're looking to eat a little healthier.
When buying okra, look for smaller, more tender pods, at most 3-4 inches long or shorter, that still feel firm when raw.
1 Stewed Okra and Tomatoes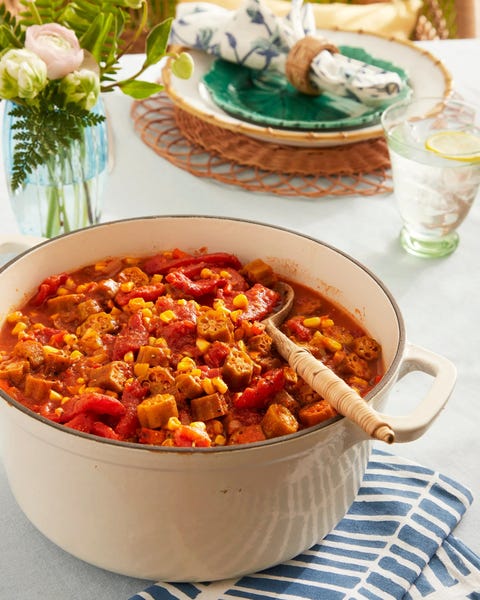 This recipe from Michiel Perry of Black Southern Belle is a traditional Lowcountry Gullah dish. As opposed to a long-cooking gumbo, it leans into the fresh flavor of the okra, and uses the acid of the tomatoes to cut down on the "sliminess" of the vegetable.
2 Crispy Okra and Tomato Salad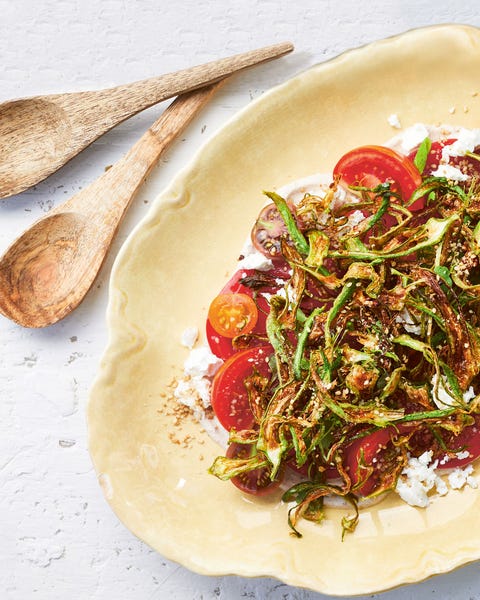 Looking for a way to cook okra that keeps it as crunchy as possible? Sliced lengthwise, fried in oil, and lightly salted, this brings out all the crisp.
3 Pickled Okra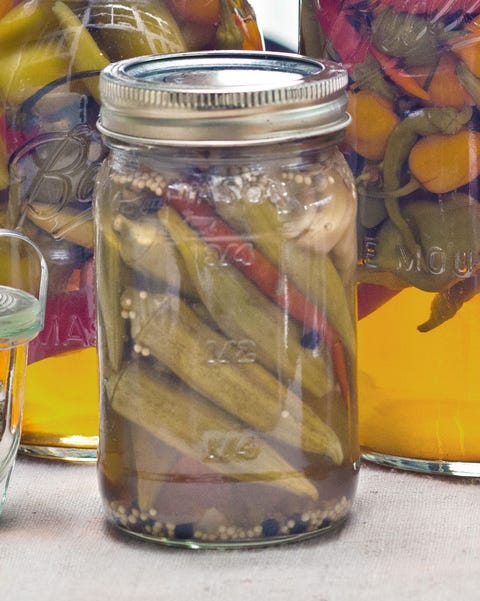 A favorite among gardeners trying to keep their bounty from going bad, pickled okra is absolutely delicious. You can make it spicy or keep it mild, and there are lots of ways to use it.
4 Sloppy Joes with Pickled Okra Slaw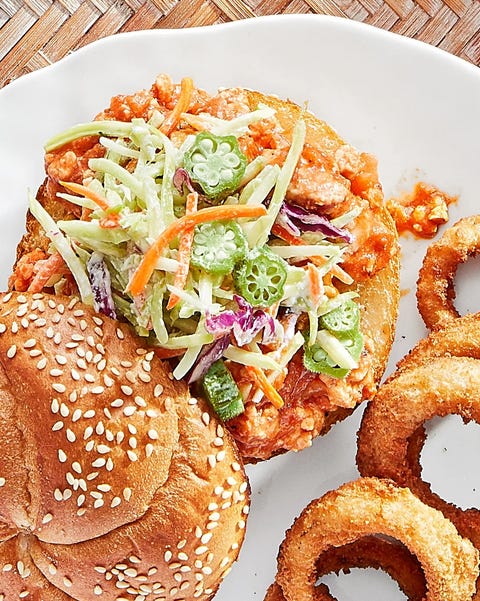 One of our favorite ways to use pickled okra is as a sandwich topping. Here, ground chicken sloppy Joes are topped with a slaw that gets plenty of flavor and crunch from the okra.
5 Pimiento Salad Club Sandwiches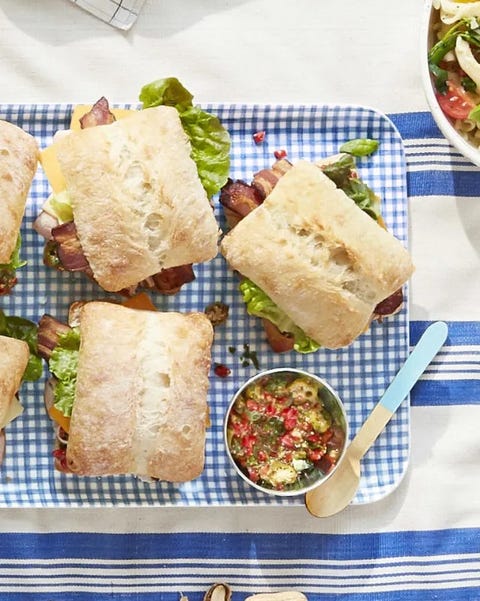 Hot pickled okra and sweet cherry peppers make great upgrades to pimiento cheese, too.
6 Cornmeal Fried Okra with Eggplant Dip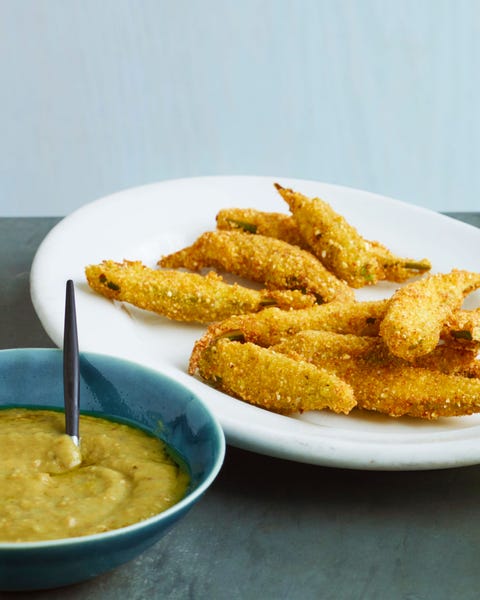 Breaded and fried, these okra halves look like jalapeño poppers and offer plenty of delicious crunch. We like dipping them in this baba ganoush style dip.
7 Mississippi Catfish Gumbo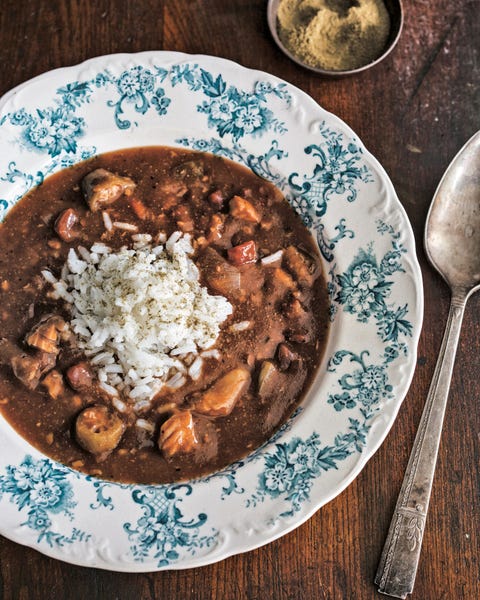 If you've only had Louisiana-style gumbo, you may want to give this darker, richer, fish-based version from Mississippi-based B.T.C. Grocery a try.
8 Chicken-and-Okra Curry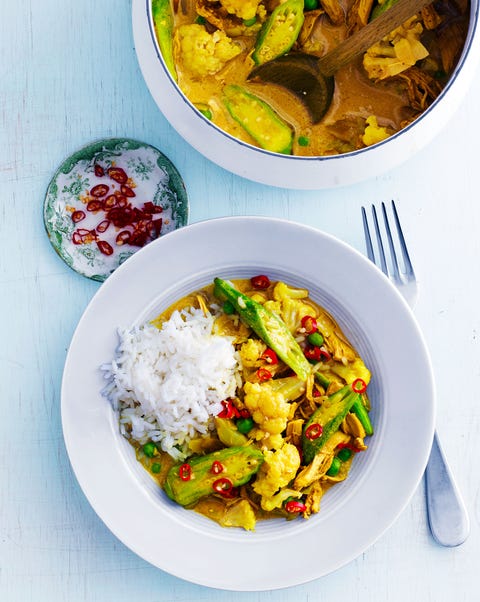 Rich with flavor, this saucy curry cooks quick enough for a weeknight meal. And it makes great leftovers for tomorrow's lunch, as well.
9 Grilled Okra and Jalapeños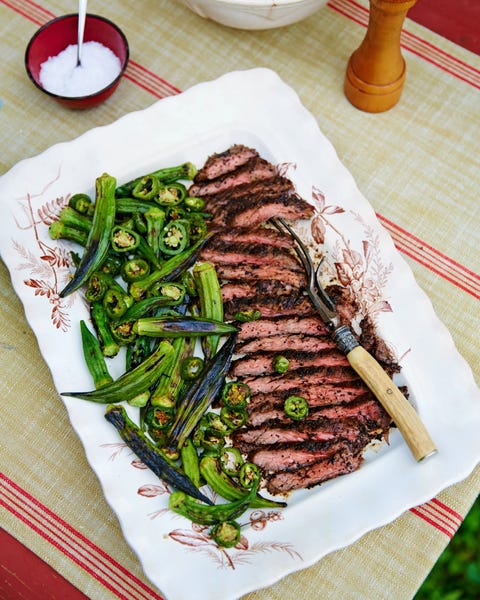 One of the most underrated ways to cook okra is on the grill. Mixed with spicy peppers, it pairs beautifully with our Coffee and Brown Sugar-Crusted Skirt Steak.
10 Chicken-and-Andouille Gumbo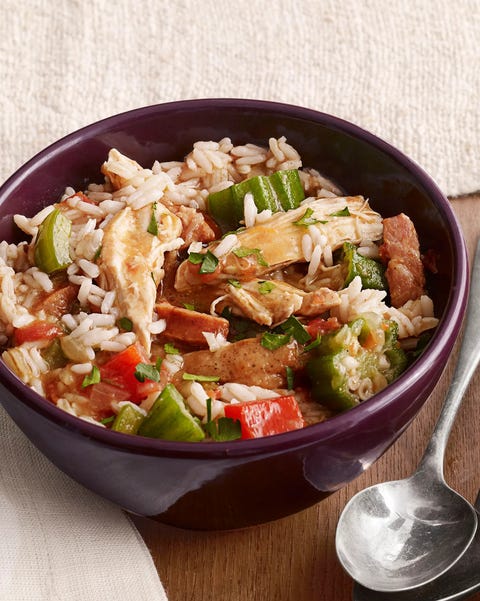 Here it is: Your absolutely classic Louisiana-style gumbo. Make a big batch for Mardi Gras, or whenever you need a stick-to-your-ribs stew.
11 Seafood Gumbo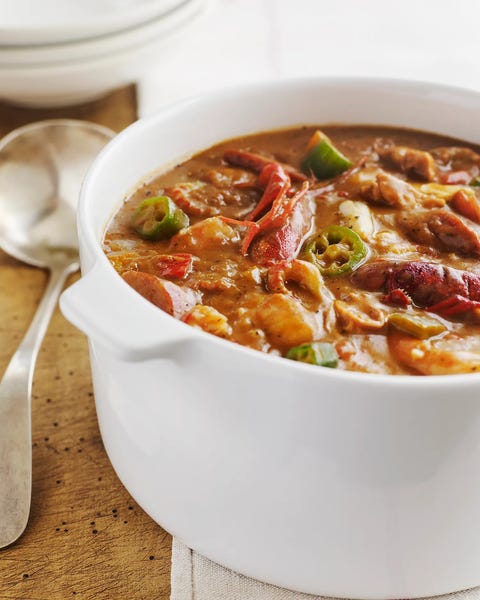 Alexandra GrablewskiGetty Images
If your taste in stews tends away from chicken and sausage, and more toward seafood, give this crab and shrimp version a spin.
First published in Country Living, https://www.countryliving.com/food-drinks/g39863905/okra-recipes/