Major General Benjamin Olufemi Sawyerr, Acting Head of Mission and Force Commander United Nations Interim Security Force for Abyei (UNISFA) has welcomed the Indian Female Contingent to the peacekeeping mission.
Receiving the contingent, General Sawyerr described the deployment of the Indian Female Contingent as a "force multiplier."
Earlier, the Embassy of Indian, Khartoum Sudan, who also spoke about the contingent, said they specialize in "security and community outreach activities."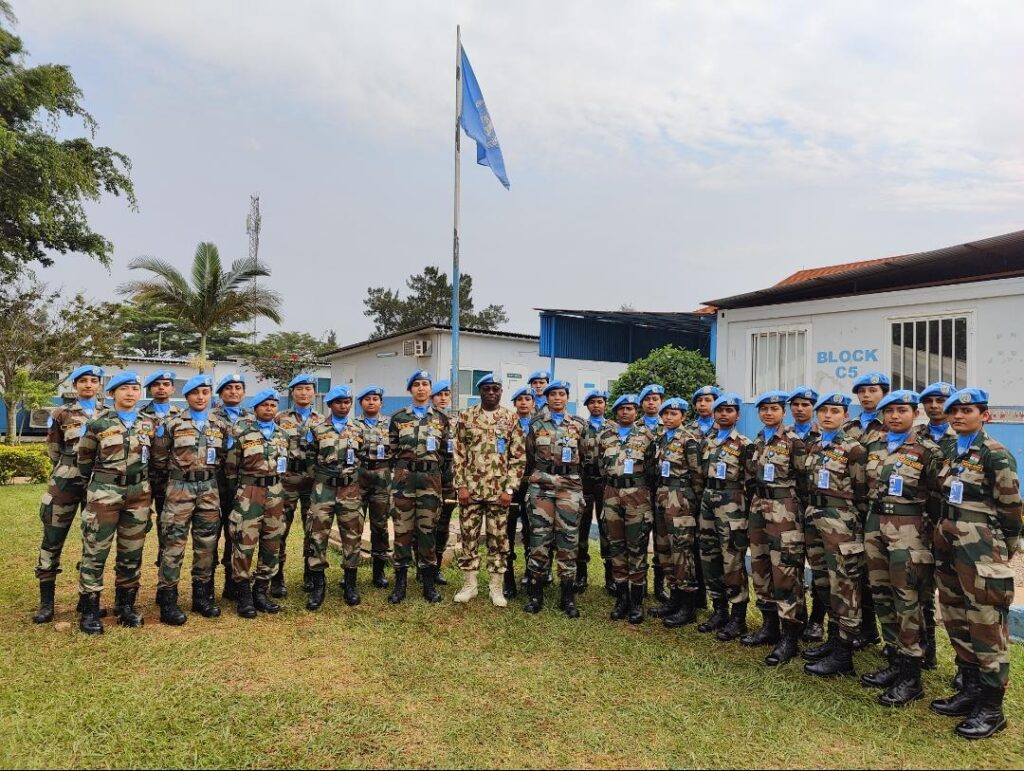 According to the tweet on Sunday: "An all-women engagement platoon comprising of two officers and 25 soldiers has reached UNISFA.
"This is the India's largest single unit women deployment in UN mission. The platoon specializes in security and community outreach activities.
"The platoon will be part of the Indian battalion in UNISFA and will enhance the connect of peacekeepers with women and children in Abyei society.
"We wish them success in their mission."